The project was for the construction of an agro-food plant for Nutris in the Jijel port area of Algeria.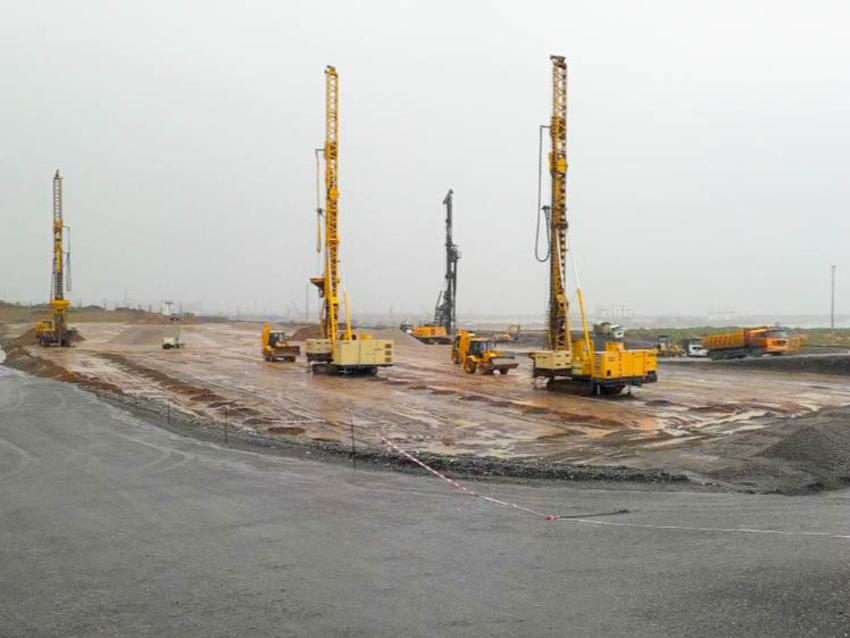 The project
The project was divided into three lots: n°14, 15 and 16. Keller was contracted to study and execute ground improvement works under lot n°16 which included storage buildings, tank basins, control stations and loading stations.
The challenge
Our objectives were to: 
Improve the bearing capacity of the ground to 200 Kpa
Limit absolute settlement < 5 cm
Achieve 87-71 limit unit differential settlements: < 1/500e.
The solution
The solution chosen was soil reinforcement via stone columns under part of the structures. In addition to reducing settlement, this solution accelerated soil consolidation because of the draining property of the material used. In total, 56,700 ml of dry stone columns were installed under the silos.