This project was for a temporary retaining wall as part of a real estate development.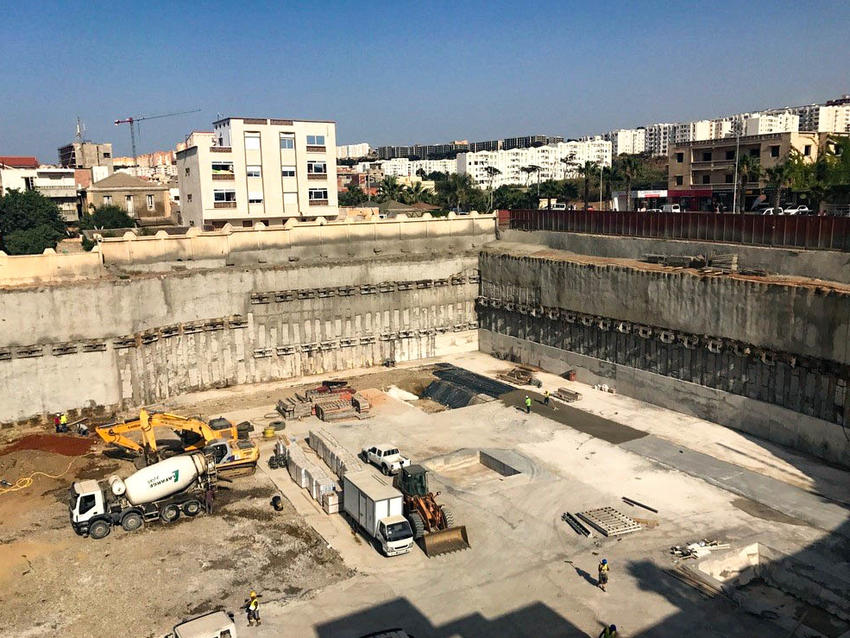 The project
The project involved the construction of two R+8 buildings with four basements.
The challenge
The construction of the four basements in an urban environment required excavation work with a pit bottom 17.5 metres deep. The soil was predominantly sandy and more than 10 metres thick and the site was constrained by nearby roads and buildings.
The solution
To ensure the stability of the walls during the (temporary) construction phase, Keller built a support screen with disjointed piles, anchor rods and shotcrete. In total, Keller installed more than 4,500 ml of piles and 2,100 tie rods to stabilise walls over 13 metres high.