A combination of techniques for an electric substation.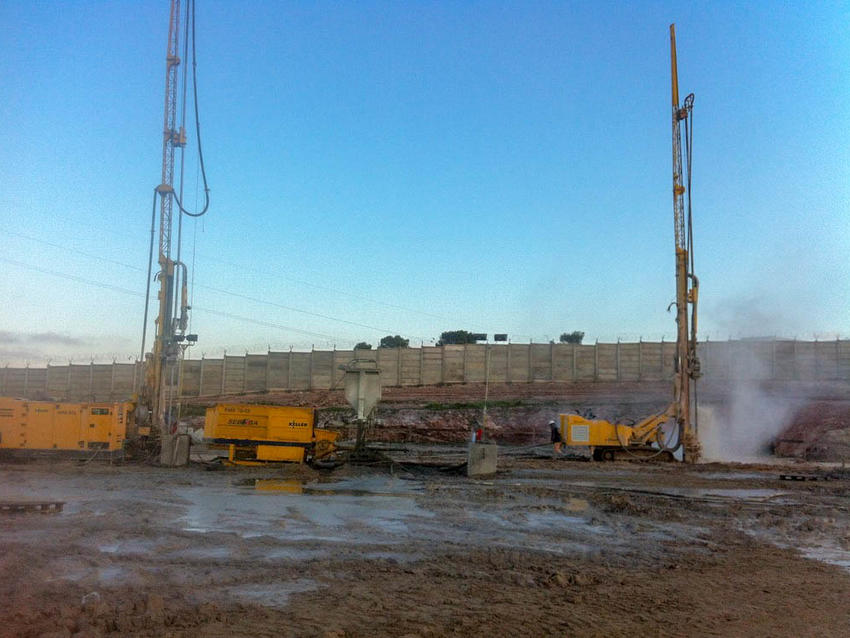 The project
The project involved the construction of a 220/60 kV electrical transformer substation in Messerghine (Oran).
The challenge
The soil study revealed fractured limestone in the first six metres, followed at depth by layers subject to the appearance of karst voids.
Eight metres of calcareous backfill were also found on a quarter of the site.
The solution
Keller installed static horizontal compaction (CHS) columns to allow the filling of Karst voids under the structure's massifs.
Predrilling with a down the hole hammer was done to a depth of 15 metres. More than 1,000 columns of CHS columns with a diameter 0.40 metres were then lowered to a minimum depth of 15 metres.