A major project for Keller Algeria.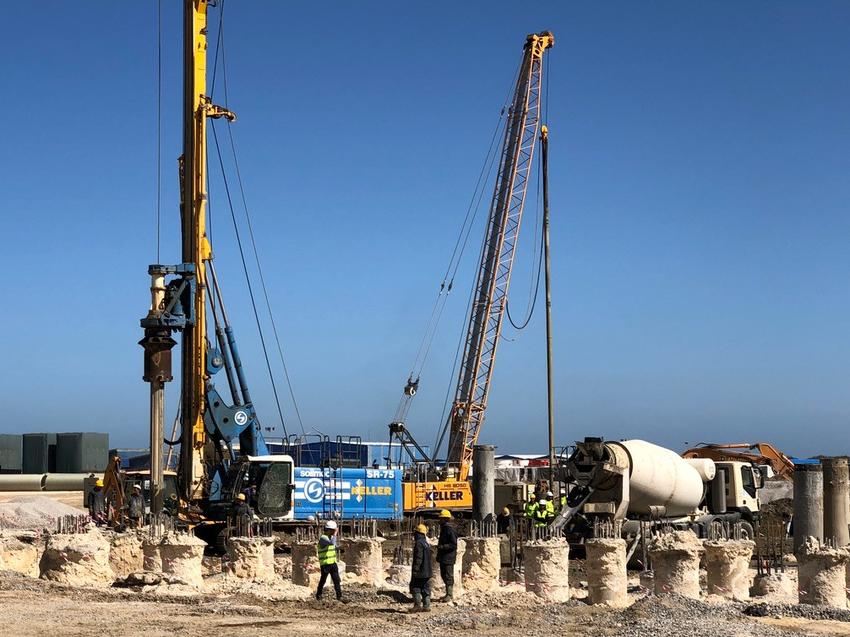 The project
The project involved the construction of a combined cycle power plant in Mostaganem, Algeria, composed of 72 structures based on slabs.
The challenge
The soil had low characteristics (stress less than 1 bar).
Soil reinforcement was necessary to reduce the risk of liquefaction in the event of an earthquake, and to reduce the expected settlement for lightweight structures. 
Deep foundations were then required under the turbines to address differential settlement.
The solution
Ground reinforcement via dry stone columns was carried out (excluding Turbines (1) and (2)) to:
provide foundations for the various structures;
reduce absolute and differential settlement by increasing the equivalent mechanical characteristics of the soil and homogenising the treated layers; and
accelerate the strengthening of the treated layers and decrease the risk of soil liquefaction due to the columns' draining effect.
The provide foundations under the turbines we installed 800mm diameter piles at depths of more than 30 metres.
In total, more than 380,000 ml of stone columns have been executed by Keller to date with more than 42,000 ml under construction.
Project facts
Owner(s)
Compagnie de l'engineering de l'électricité et du gaz